History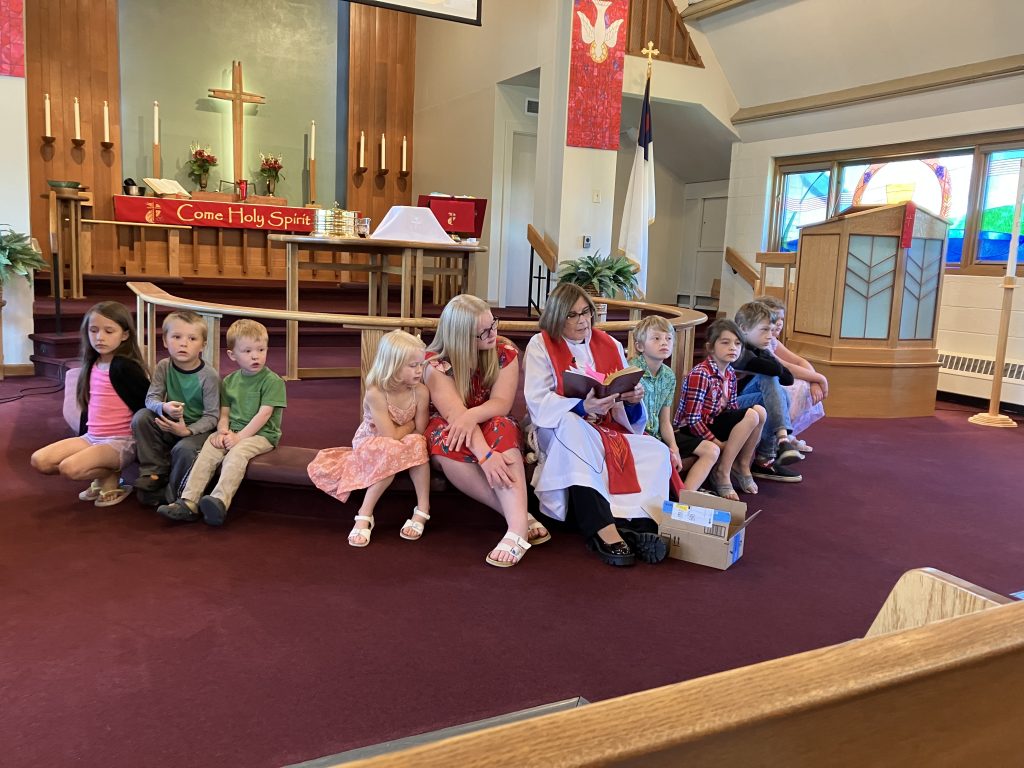 Rooted in Love
Our history and our future all stem from one truth: Our Savior's is called by the Holy Spirit to share the Gospel through Word and Sacrament, and to serve those in need. Our congregation has cultivated that passion for biblical teaching, worship and service to others since 1946.
---
Our Church's History
Seeing a Need
In the spring of 1946, the fast-growing Kenwood Park neighborhood of Cedar Rapids was filling with young families. A canvas by the Iowa District of the American Lutheran Church (now ELCA) found a strong need to establish a new mission church for residents.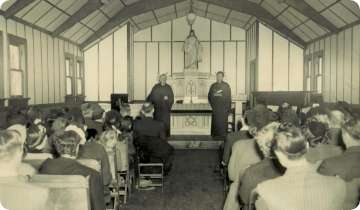 Humble Beginnings
On September 10, 1946, Our Savior's Lutheran Church was formally organized by 16 community members, and began serving the community under the motto, "A growing church for a growing community." One month later, church leaders purchased a 20-foot by 48-foot chicken house from the Linn County Produce Company of Marion to serve as its first house of worship.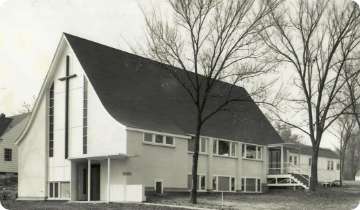 From Chicken House to House of Worship
In 1952, ground was broken on a permanent church building along First Avenue. It was dedicated on October 25, 1953, and updated less than a decade later with more worship, classroom and fellowship space.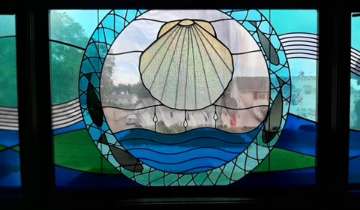 Stained Glass Arrives
In 1986, Our Savior's replaced the church's windows with intricate stained glass designed by Iowa native Frank Riehl. The finished windows were profiled locally for their "beauty and religious significance, but in their originality as works of art."
Growth Continues
Our church continues to grow and change with our members. Our most recent remodel, which included a new Sanctuary and God's foyer, was dedicated on June 26, 2011.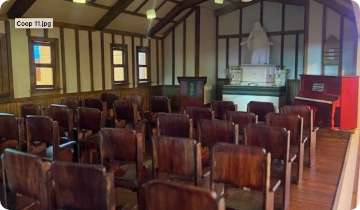 75th Anniversary
Our Savior's Lutheran Church celebrated 75 years of community and service in 2021. In honor of the church's humble beginnings, congregation members created a scale model of that original chicken coop building.
"As the doors are today being opened and our building dedicated, so shall these doors always be open, and these halls dedicated serve those who desire to know their God and Savior. Here shall no man be a stranger, but a welcomed friend."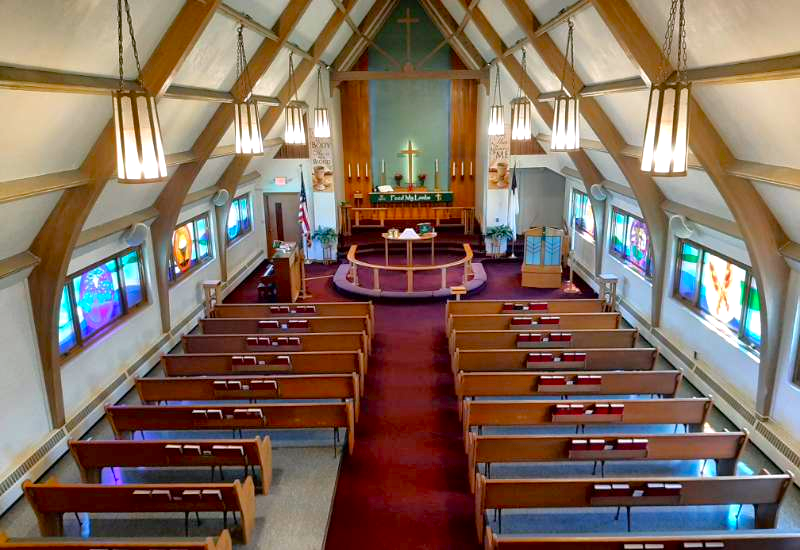 About Our Stained Glass Windows
As the old wooden windows of Our Savior's original sanctuary deteriorated and it became necessary to replace them with new, more energy-efficient windows, a committee was formed to explore the creation of unique stained glass windows that might express the beauty and permanence of God's love.
A committee was formed to explore possibilities, and their search led them to Frank Riehl, an Iowa native and a stained glass artist since the early 1970s. The stained glass windows at Our Savior's Lutheran Church were the first church windows he created from concept to finished product.
The resulting seven windows were dedicated with a special service on April 27, 1986. They tell the story of Jesus' life, death and resurrection, as well as the Pentacost, which reminds us that we are the hands, feet and voice of Jesus, empowered by the Holy Spirit to carry on his life and ministry.