Life Events
A Guide for Scheduling and Arrangements
Life events are an important part of our celebrations.
---
Wedding Arrangements and Scheduling
Weddings should be scheduled well in advance to reserve the church and make arrangements with the pastor and other church activities. Sundays typically would not be an option. It is recommended the couple schedule a minimum of three premarital counseling sessions with the pastor.
Baptisms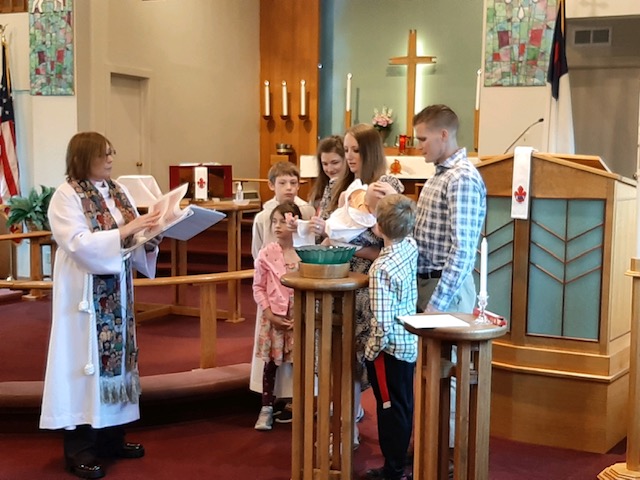 Baptisms should be scheduled during a regular Sunday Service. It is recommended that one or two faithful sponsors are in attendance and participate in the ceremony. The baptism typically occurs during the first part of the service.
Funerals
Funerals should be arranged directly with the church office or pastor. Families may choose songs, scriptures and other music for the service. Sundays typically would not be an option.
Receptions at Our Fellowship Hall
Our Fellowship Hall is available to be reserved for non-alcoholic receptions following any of these celebrations. There is a small elevator available for use to assist attendees in getting to the lower level Fellowship Hall. Restrooms are also available just off the Fellowship Hall. Caterers of the family's choice are recommended. Our Fellowship Ministry Team is available to assist with set-up and serving. Our Music Director should be contacted for music arrangements.
Call our church office to begin scheduling any of these events – 319-365-9159.