Staff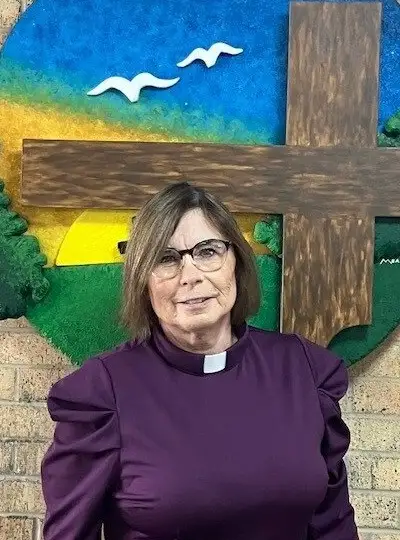 Pr. Cindy McKenzie
Pastor
Pr. Cindy McKenzie has served as Our Savior's interim pastor since November 2022. She was born and raised in the Cedar Rapids area. She attended Mount Mercy College, earning a B.A. as an English major. She then attended Wartburg Seminary, graduating in 1992. After serving a Congregation in N.E. Iowa, Pr. Cindy was commissioned in 1994 as a Navy Chaplain. She served 20 years at various duty stations, including deployments to Iraq and Germany. She retired in 2015. Pastor Cindy has four grown children and 13 grandchildren who all live in the area.
Pastor Cindy loves interim parish ministry, watching congregations discover their gifts, talents, and identity as a unique congregation. She enjoys serving Our Savior's as they are traditional, yet progressive and welcoming. They are happy to include new people of all ages and backgrounds within their congregation community. Pastor Cindy believes congregations should be like the theme song from the old television series "Cheers," where everybody knows your name and are always glad you came." She also believes the line taken from an old television medicine commercial: "Religion doesn't have to taste bad to be good."
God's peace be with you.
---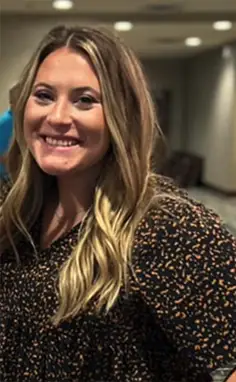 Hannah Plummer
Youth Director
Hannah has been a member of Our Savior's for 25 years. Hannah was baptized, took First Communion, and confirmed at Our Savior's. Hannah has served as the youth director since February 2022. Hannah works full time as an ER nurse and in her free time, Hannah likes to crochet, do anything DIY, and spend time with her fur babies; Scarlett, Frank, and Daisy.
---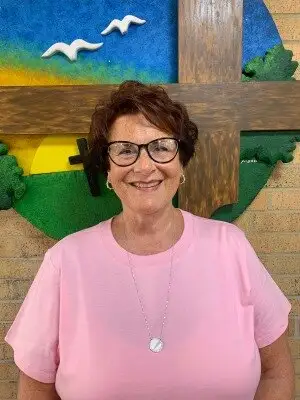 Therese Plummer
Parish and Financial Secretary
Therese has been a member of Our Saviors Lutheran church for 54 years. She was confirmed and married at Our Savior's and has been the Parish/Financial Secretary for 15 years. Therese loves serving her Christian family and being involved of all aspects of Our Savior's . Therese works full time in sales and in her spare time she loves spending time with her family and friends, crocheting and reading.
---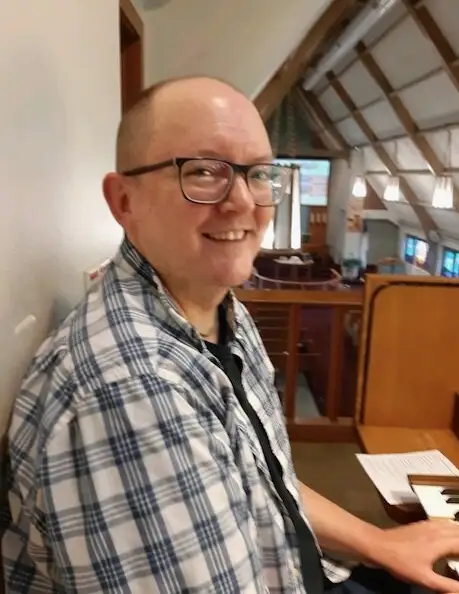 Forrest Green
Music Director
After graduating high school in New Mexico, Forrest decided to return to Iowa where his mother's family is from, and earn his Bachelor's Degree in Music at Coe College.  Later, after many years working office jobs, he decided to pursue more music-specific occupations as they became available.  In 2014, after applying to become the church organist/pianist, he also started accompanying the OSLC choir, and has since played for various church-related functions including the Bell Choir.  Today, he is honored and privileged to serve as the Music Director at Our Savior's, maintaining all of his original functions, but now also leading and selecting music for the choir. 
---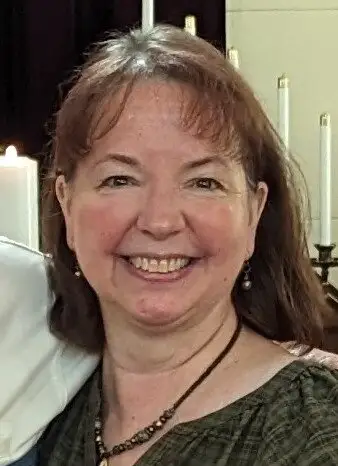 Terri Hodge
Bell Choir Director
Terri attended Coe College in the early 80's studying music ( flute ), art, and biology. When her church decided to start a bell choir in 1989, she thought it might be a fun thing to try. In 2003 she took over as director. When the job opening came up at OSLC in 2007, she thought it would be a great way to bring bell music to other places.
In addition to directing the bells at OSLC, she plays in the bell choir at St. Mark's Lutheran church in Robins. She also subs in the choir at Lutheran Church of the Resurrection in Marion and, on occasion, plays for the First United Methodist in Marion.
Terri, and her husband Denny, have four children and continue to play lots of music. They play in the orchestras for musicals, and each maintain a private lesson studio – Terri on flute, Denny on trumpet.
When not doing music, Terri loves collecting vintage Christmas decorations, doing cross stitch, watching vintage Sci-Fi and hunting for rocks.
---